How to Create The Perfect Wedding…On a Budget!
As we all know weddings are memorable moments each couple holds dear to their heart, they are moments to be remembered as: Stress-free, happy, relaxed…
Ok, Who am I kidding…wedding planning can be chaotic and stressful, but it doesn't mean you have to become bridezilla. There are simple ways to minimize stress when it comes to wedding planning. In order to make your wedding run smoothly try being organized (I know it sounds crazy), then create a plan and execute it!
1) Make a List and Check it Twice
 Reserve a time that you and your fiancé can brainstorm ideas. The first thing that you and your fiancé should discuss is budget. The rest well…let's say your soon-to-be wife will decide…. JUST KIDDING…ok not really. Back on topic, once you have discussed the budget keep that number written down. After that has been decided begin making a list of all aspects of the wedding and for each section try creating bullet points with different ideas. If you don't have a budget, and are free to spend whatever money you want (lucky you), get a wedding planner. If you can't afford a wedding planner using the Internet can be just as useful to finding DIY (Do it yourself) wedding ideas and visions!
There are several websites that give out great ideas, such as:
-Pintrest
-Instagram
-Facebook
(ETC. Any social media will work!)
Another great way to cut expenses is not to go overboard on invites (this may be hard, I know) but try to invite people who are special to you and have been in your life for a long time. Also, many local wedding shops and grocery stores have great deals on cakes, invitations, and flowers. The reason being is that these places are economical and take pride in their work, weddings are great publicity and they might not do them as often!
2) Make a Decision and Stick to It
 Once you and your fiancé have created the list, budget, visited different vendors, and have come to an agreement on who will be attending the wedding (The list may seem overwhelming but once you begin to check things off, it'll feel great!) Now, It is time to make a decision. Choose the vendor that fits the criteria and budget that you and your fiancé have agreed upon.  Make sure you have also come to an agreement on the theme/colors, food/beverages, and music that will be in the wedding. Most wedding vendors will have a wedding coordinator that will help execute the ideas the couple has in mind for their wedding. Try to stick to the ideas both you and your fiancé are most passionate about, checkmark the things that have been done or also cross out the ideas that do not work!
3) Remember this Moment for a Lifetime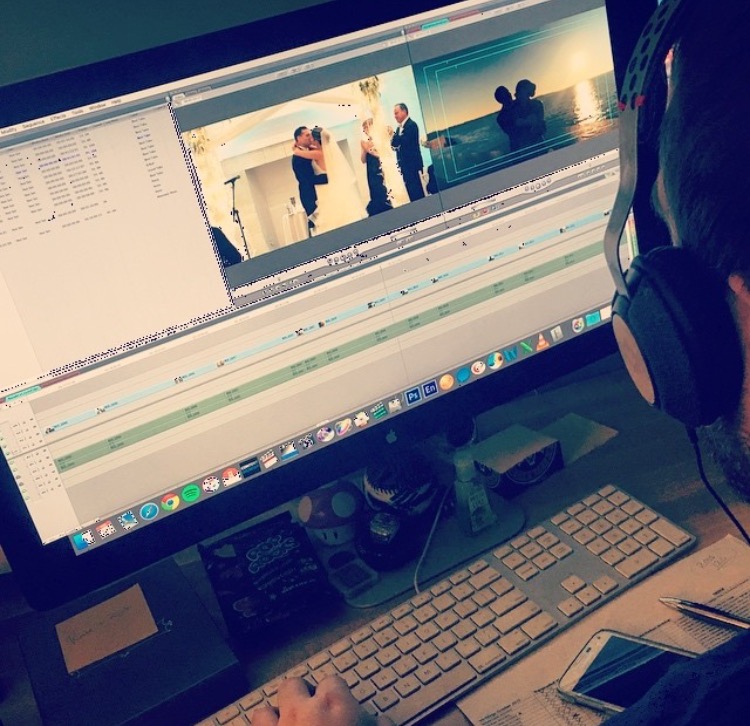 Honestly, Try to stay on budget as much as possible, because the most important thing in a wedding are the memories, and you NEVER want to cut corners on pictures and videos, those items last a lifetime. These beautiful and unforgettable moments should be captured! In order to have the proper wedding coverage, you have to make sure the company you choose has experienced wedding videographers and editors. At McElroy Weddings our videographers and editors have worked in the wedding industry for several years. They know what it takes to creating the perfect film. We believe that a beautiful moment as such, should be able to be relived and shared with others.
Contact McElroy Weddings today and learn more about our wedding packages!