*Scroll down past the packages to read about what each feature includes.
Upgrade to DVD (Includes Authoring & 2 Discs) •  Upgrade to Blu-ray (Includes Authoring & 1 Disc) • 1 Additional hour of video coverage • Unmanned time lapse w/GoPro or static camera • Raw footage on a thumb drive • Save-the-date Video • Ceremony live event chapter • Reception live event chapter • Drone
---
Features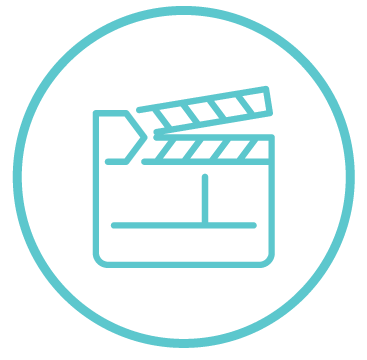 Trailer
The Wedding Trailer is an artistic blend of video from throughout the day, that serves to summarize all the best and important moments in a short video perfect for sharing with family, friends, and the world! This is typically set to a cinematic, instrumental song, chosen by us, from The Music Bed* that lets all the beautiful footage, audio clips, details, laughs and smiles to speak for themselves. The length is typically about 3-5 minutes.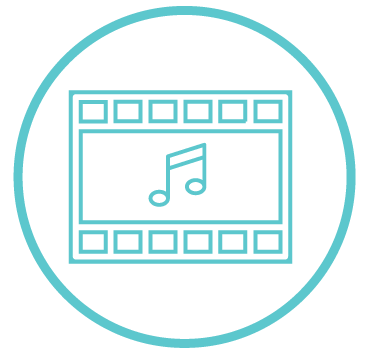 Cinematic Highlight Video
The Cinematic Highlight Video is your whole day, wrapped up in a fully-edited piece that typically runs about 10-15 minutes, depending on the amount of vows, speeches, and special events throughout your day. This is a vast expansion on the Trailer, that will include all the important moments and events of the day in their entirety, interwoven with lots of great footage of details, behind-the-scenes moments, and you and your guests having a great time! You get to select up to 3 songs of your choosing (anything you want!) that will be used along with additional Music Bed tracks to help tell your story in a romantic, exciting, and fun way.
*The Music Bed is an online music licensing service that we use to find fantastic tracks for our videos!
---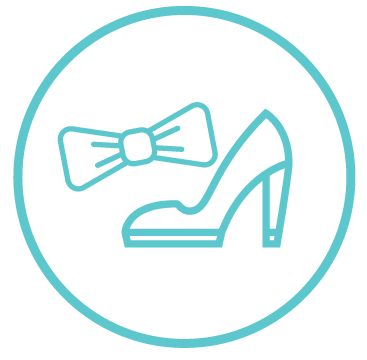 Pre-Ceremony
The Pre-Ceremony chapter is a one-song montage of footage of you getting ready for the day. Hair, makeup, jewelry, tuxes, ties, shoes, putting on the dress…we capture it all to get a fun and intimate look into the time leading up to when you first see each other! Much of this is fun, off-the-cuff behind-the-scenes moments that capture the emotions and character of you and the wedding party.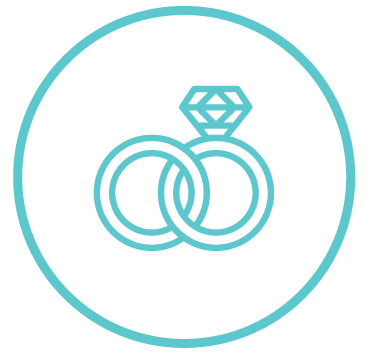 Ceremony
The Ceremony chapter is a live-event style video of your ceremony.  The only edits being made are for aesthetic or technical purposes (switching angles, adjusting audio levels, etc.).  We will also edit out any long pauses, such as the time it takes for a reader to walk up to a podium, or back to their seat.  Other than that, it's all live video and live audio of everything that happened!
Formals
The Formals chapter is when we follow along with you, your wedding party and the photographers, and capture your photo-taking session.  While your photographers are snapping pics, we're getting it all on video, including some of those in-between moments that they may miss!  If a picture says a thousand words, then a video says a million!
---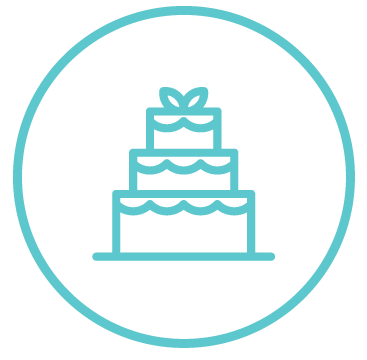 Reception
The Reception chapter is similar to the Ceremony chapter in that it serves the purpose of reliving all the events of your reception in live, real-time video and audio.  That includes all the major moments:  introductions, first dance, toasts, parent dances, cake cutting, and any other special event you may have planned. A fun dancing montage will also be included at the end of this chapter.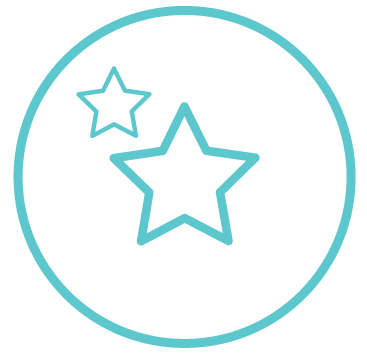 Credits
The Credits chapter rolls just like credits in a real movie… with a twist!  We like to include additional video clips alongside the scrolling text of your wedding party and other important people's names.  This is footage that could be hilarious "outtakes" or just more footage that didn't quite make the cut into the final polished video.  The text can also include anything you want, from special dedications or remembrances, to poems or quotes, or thank-you messages, it's up to you!
---